Self-catering in Canterbury
Property by Polygon provides self-catering in Canterbury with a range of high quality, stylish, comfortable homes.
Welcome to Property by Polygon in Canterbury, Kent
Property by Polygon provides a range of high quality, stylish, comfortable homes within the beautiful, historic University City of Canterbury in Kent.
We offer our guests self-catering in Canterbury with the convenience of a hotel with the flexibility and privacy of their own home away from home.
We are committed to ensuring every visit is comfortable enjoyable and stress free, therefore all our properties are fully furnished and contain all the conveniences you would expect from a hotel and more.
Whether you are looking for a getaway, a holiday or a 'Home away from Home' for your Business Trip, you can rest assured that staying with us will be the perfect solution for all your accommodation needs.
We look forward to welcoming you to Canterbury!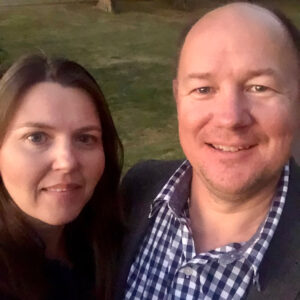 We are proud to provide our guests with high-end, comfortable self-catering in Canterbury. 
All our self-catering properties are fully furnished to a high standard, you will find all the essential amenities you need for a home away from home experience.
When you book a self-catering stay with Property by Polygon there are no added surcharges for using our WiFi, TV, towels or linen. What's more, when you book direct you will enjoy our best booking rates that we offer.
All our self-catering in Canterbury properties enjoy plenty of space including a fully equipped kitchen giving you the flexibility to prepare breakfast, lunch and dinner at your leisure. This flexibility also extends to the bedrooms where we can arrange different bed set ups for your convenience.             
So whether you are a business traveller, contract worker, holiday maker or relocating, you can rest assured that staying with us will be the perfect solution for all your accommodation needs.
Experience the historic city of Canterbury, Kent
Canterbury is a fascinating city with plenty to discover. It is a city full of history and heritage with a stunning array of beautiful architecture.
Canterbury Cathedral is one of many historic buildings and points of interest that are worth visiting whilst staying in the city. Lose yourself in the streets that disappear in all directions, as you browse the interesting shops, the restaurants and pubs aplenty. Or treat yourself to one of the river tours which explore the River Stour flowing through Canterbury.
Many clients need the convenience of a hotel with the flexibility and privacy of their own home when visiting Canterbury on business. We work with many businesses to help house their employees such as medical staff, university visitors, engineers, contractors and many other professionals. 
For employees looking for somewhere to stay whilst working in or around Canterbury, our homes provide a much more comfortable experience with more facilities and space than you would find in any hotel. 
Rates are also much cheaper per person than a hotel, which helps to reduces expenses.
So, if your business requires flexible accommodation at a competitive price, Property by Polygon is the perfect solution.
Please contact us for more information.

We found this amazing Airbnb property to be spotlessly clean, well equipped, warm and welcoming. Our host was incredibly helpful, responding quickly and helpfully to any questions. We highly recommend this property, it's in a great situation to walk into Canterbury Centre itself. It's also on the right side of town to explore the coast, making journey times easy. It has everything you need for a lovely stay. Thank you so much.
We were blown away with how close this house was to Canterbury. The location was perfect, with only a 2 minute stroll to the cobblestoned high street.
Rachel was amazing with all her communication to us, and was quick to respond to any questions we had.
Our week long stay was perfect, and we will definitely be back!! Would definitely recommend this accommodation, it's ideally situated for Canterbury High Street, excellent value for money, and the host Rachel could not have been any more helpful.
We had a lovely and extremely comfortable stay From booking to leaving communication was fantastic. Our host could not do enough. The property is very spacious upstairs and cosy downstairs which really worked for us. We cannot rate our experience highly enough. A real find. Nothing was too much trouble
Really lovely bolt hole just around the corner from Canterbury East station. Fantastically comfortable beds and nice welcome pack. Perfect for a weekend in Canterbury.
This is a really great property in a fabulous location. Everything is spotless and well thought through and our host was brilliant. Great location with everything we needed. Great size bedrooms and exceptionally clean. A fantastic stay.
Lovely place in a great location
Fabulous house! Very warm and clean and peaceful. The free parking in carpark was essential or you can park at the back of the house but we stayed in carpark. The arrival video was very useful.
The was spotless and well equipped. Beds were comfy, sofa was spacious and had everything we needed for our stay.
The house was very clean and had a lot of amenities. It's in a great location and Rachel is fantastic!
We had a lovely time in Canterbury and our apartment was lovely too. Rachel was very helpful and notified us with lots of help and how to find the accommodation and a load more. The apartment was very nicely presented and very homely too. We were lucky to have very good weather (all be a winter chill). We had a great meal at The Corner House in the town and there are many restaurants to suit everyone! It is certainly an ideal location and the area of the apartment was very calm and not at all noisy.
Really lovely house and superb location right behind the Marlowe Theatre. Perfect base for exploring canterbury, shopping, cathedral, theatre, pubs, restaurants all within walking distance. House comes with all the amenities including wifi and cleaning products, tea/coffee etc so you dont have to worry. We will definitely come back.
We had a great stay here with our family and little one. The house is really well located to get into town easily. The house was extremely clean and generally really nicely presented, which lovely and meant we could just relax and enjoy it. They also had provided a few bits we hadn't expected like washing up bits and cooking basics like oil and salt and pepper. As well as tea, coffee and sugar. We would definitely recommend
it and come back again.

Useful note for parents - it's a small microwave so big sterilisers don't fit but the sterilising bags do. And don't forget you need your own travel cot, like we almost did!
Brilliant location and a wonderful property - we had an excellent time staying here! Great communication from the start, no unanswered questions, house was immaculate, location was perfect, parking was tight for our car but manageable
Rachel was very kind with a small request
Thank you
The location is excellent, its in a nice quiet residential area and only a shortish walk into town. The apartment is clean, spacious and well equipped. Communication and check-in were both very quick and easy. Would recommend.
This apartment was lovely, spacious and ideal location.

Rachel our host was greatly accommodating throughout the stay (even prior to and after our stay).

I would highly recommend this apartment.

Thank you Rachel, we will definitely be sure to recommend to our family and friends. Hope to return in future.
The house was very clean and tidy, and well equipped with the items listed in the description. It has a very comfortable and cozy feel to it, and there is a nice little outdoor space as well. The location is very central and just a few minute walk from the cathedral, shops and restaurants. It is also a close drive to most touristic areas in Kent. The hosts were also very kind and considerate, respond to messages within minutes, and sent us an amazing list of recommendations which was very handy. I totally recommend this place to anyone looking for a nice and comfortable stay in Canterbury 🙂
We had a great stay! The house was exactly as described, very clean and comfortable. Rachel was very communicative which made the process and logistics easy. The location was a short walk from the city centre. We would stay again and recommend to others.
Wonderful location! Great holiday home
We will provide a 100% refund should there be a National Lockdown or Tier restrictions that do not permit you to travel.
Unfortunately, we cannot provide refunds for cancellations due to illness, or any of your party having to self-isolate. We highly recommend that you purchase holiday insurance. 
Our frequently asked questions
Property by Polygon supports more:trees and following your stay we plant a tree on your behalf. We are committed to reducing our carbon footprint and these trees will have a significant impact on our planet and it's future.