Canterbury has its beauty no matter what time of the year you visit! We have put together the following as your guide to Canterbury. It is the perfect base for exploring the coast and countryside alike and whether you are looking for history and culture, food and drink, great shopping or natural beauty, there really is something for everyone. 
Canterbury is home to three UNESCO World Heritage Sites – Canterbury Cathedral, taking centre stage in the heart of the city; the ruins of St Augustine's Abbey and St Martin's Church, the oldest church in the English-speaking world. You can follow a 1.5 mile self-led walk connecting all three World Heritage Sites. 
Canterbury is rich in incredible history; we recommend taking one of the many city tours that are available, so you don't miss any of the hidden gems scattered throughout Canterbury city centre. If you are brave, there is even a ghost tour full of fun and mischief! 
For some more entertainment and culture, look no further than The Marlow Theatre, a modern addition to the city. This has become one of the country's leading regional theatres bringing world-class artists and companies to Canterbury. The Spitfire at the St Lawrence Ground, home of the Kent County Cricket Club, also holds numerous fantastic concerts throughout the year. 
Hours can go by discovering and exploring the many independent shops along The King's Mile and throughout the nooks and crannies of the city – and it can be thirsty work! There is one thing we can guarantee you when visiting Canterbury and that's great food and drink – often with a fabulous view! When visiting the city and surrounding areas you are never far away from an award-winning restaurant, a perfect cosy pub, an independent coffee house, fancy cocktail bar or a hot spot offering delicious snacks.
If you want to get the best views of the city, you can follow one of the Canterbury Ring Walks. There are three routes to choose from of varying distance depending on how much time and energy you have. From the city you can also follow the babbling River Stour between Canterbury and Chartham; you'll be rewarded with beautiful scenery, vibrant colours and the occasional fluttering of swans on the river bank.
If you want to explore a little further, you can hire bikes and discover the many cycle routes in and around Canterbury. The Crab and Winkle Way between Canterbury and Whitstable is a relatively easy ride for a family day out, cycling through rolling countryside and ancient woodland. 
Nature lovers also won't be disappointed as there are plenty of opportunities around Canterbury to spot wildlife in its natural habitat. Only a short drive out of the city and you will find Stodmarsh Nature Reserve. A unique area of wetland with marshes, reedbeds, lakes and woodland and home to a rich variety of wildlife especially water birds. Head out towards the ancient Blean woodland and you can also spot ponies, goats and highland cattle grazing. 
For those who like to take things a little more slowly, a stroll in the beautiful Westgate Gardens is a must, or float along the river on a punt or riverboat tour where you can watch the riverside scenery in peace and tranquillity – perfect! 
Read our blog below for your guide to Canterbury and Kent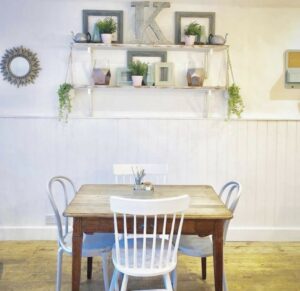 Exploring Kent
Animal lovers staying in Canterbury can enjoy a wide choice of wildlife parks, all located within a 30 minute drive of the historical city. Wildwood Conservation Trust, Wingham Wildlife Park, Howletts Zoo and Port Lympe Reserve are home to an extraordinary number of animals and they offer the perfect day out for those who wish to get close to nature.
Read More »