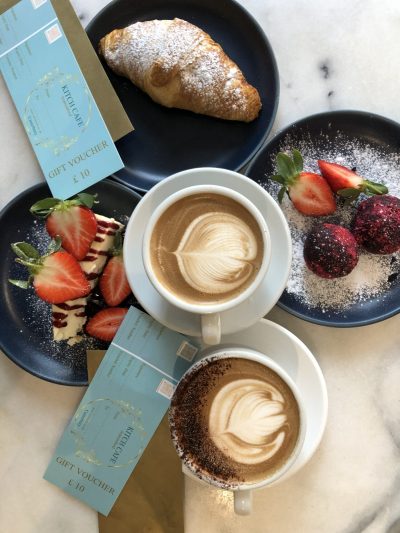 Gluten Free Dining in Canterbury
For some, gluten free food is a necessity and for others it is a lifestyle choice. However, it is not always easy to find good gluten free dining in a new city. We have therefore taken the liberty of putting together a gluten free blog which details exciting and delicious venues for you to choose from.
Oscar and Bentleys, which is located on Guildhall Street, is an award winning 100% gluten free bistro. Set up by two local sisters whose mother is a coeliac, Oscar and Bentley's is a haven for foodies and has won numerous awards as the best allergy aware restaurant in the UK. Enjoy traditional pub classics such as gastro burgers and fish and chips or indulge in gourmet fare such as duck hash and blackened cajun salmon. There really is something for everyone and you can rest in the knowledge that absolutely everything is gluten free without any compromise on the taste.
For a gluten free venue with a difference, why not try the Lady Luck in the centre of Canterbury?  This down to earth pub is a music lover's paradise with its live music, juke box and rock and roll inspired décor. The menu includes pub classics such as Hunter's Chicken and gluten free burgers, and the menu helpfully labels all the gluten free options and offers alternatives where possible.
Kitch is a cosy café which can be found on the High Street in the centre of Canterbury.  It specialises in homemade food which uses natural, wholegrain and seasonal ingredients, free from refined sugars and processed foods.  Their focus on healthy but delicious food also includes a large selection of gluten free options and they promise always to have freshly baked gluten free cakes available.  Kitch is a great place to visit for a delicious brunch and there is a large choice of cooked breakfasts as well as omelettes and gluten free porridge. Alternatively, on the lunch menu, you can choose from a selection of nutritious salad bowls and other cooked dishes such as vegetarian gluten free lasagne.
If you fancy an afternoon treat, why not try Burgate Coffee House which is situated close to the Cathedral?  This independent coffee shop uses locally roasted fair-trade Coffee beans and has a tasty selection of homemade cakes, including vegan and gluten free options. Our past favourites have been blueberry and vanilla sponge and carrot and walnut cake. What will you choose?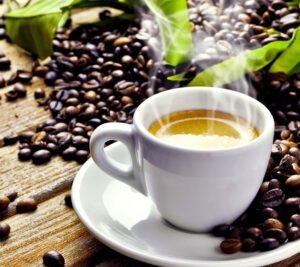 The George and Dragon Pub, Fordwich
If you fancy travelling outside of the city for food, you could visit the George and Dragon at Fordwich which has its own separate gluten free menu. This traditional pub is only 4 miles away and is situated on the banks of the river Stour, making it the perfect location for a lazy lunch or a delicious evening meal.  Choose from gluten free options such as steak, mushroom and ale pie or pan-fried salmon fillet.  There is also a good selection of delectable desserts such as triple chocolate brownies or apple and blackberry crumble.
Canterbury also boasts a large number of chain restaurants which offer gluten free options.  Choose between Prezzo, Zizzi, Pizza Express, Bill's, Cote and Wagamamas.