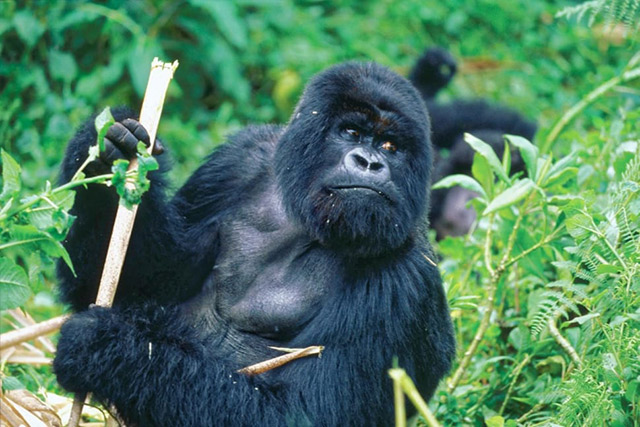 Best Wildlife Parks near Canterbury
Animal lovers staying in Canterbury can enjoy a wide choice of wildlife parks, all located within a 30 minute drive of the historical city. Wildwood Conservation Trust, Wingham Wildlife Park, Howletts Zoo and Port Lympe Reserve are home to an extraordinary number of animals and they offer the perfect day out for those who wish to get close to nature.
Wildwood Conservation Trust is the closest animal park to Canterbury and is located on the main road between the city and Herne Bay. Set in 40 acres of stunning ancient woodland, its winding paths lead you through the woods to the animals in their natural habitats.  It houses over 200 British animals including wild cats, wild boar, beavers, badgers, foxes, otters, bears, wolves, owls and even reindeer. Wildwood's main focus as a conservation charity, is to save Britain's most threatened wildlife, and it has a keen interest in educating the public about its various ground-breaking conservation programmes. The charity has had a key role in combatting the decline of the water vole, the hazel dormouse and red squirrels, and in 2009 a bat flight cage was built at Wildwood to provide a safe space for injured bats to fly and rehabilitate. In addition to this, Wildwood are proud to have been part of a national breeding programme for wildcats, working alongside other conservation charities to establish a self-sustaining wildcat population in Wales and England. In essence, Wildwood creates the perfect opportunity to admire British animals in their natural habitats, whilst supporting the essential conservation programmes that are at the heart of this charity.
Wingham Wildlife Park is a family owned centre which boasts the largest number of animal species out of all wildlife parks and zoos in Kent. Whether you wish to admire the majestic lions and tigers, enjoy the penguins and otters swimming in the open pool, or even get up close and personal with the creepy crawlies in the reptile house, there is something for everyone. A particular favourite at the park are the two moon bears which moved to Wingham in 2017. These bears which are normally found in the foothills of the Himalayas are the only ones of their kind in the UK and, rather excitingly, they had their first cub at Wingham in 2020.  Alongside the moon bears is the beautiful female red panda Mai Xlang which is often seen relaxing in the trees and is the centre of one of the park's daily keeper feed and talks.  In fact, the keeper talks are one of the highlights of visiting the park and the close encounters of the tigers and lions are really something else. For those of you who want a more hands-on approach, you can visit the meerkat enclosure where the animals roam free. You can even buy food to feed the meerkats yourself – a must for any animal lover!  Finally, Wingham has its very own dinosaur area with animatronic dinosaurs which bring to life the Jurassic age in an exciting and educational format.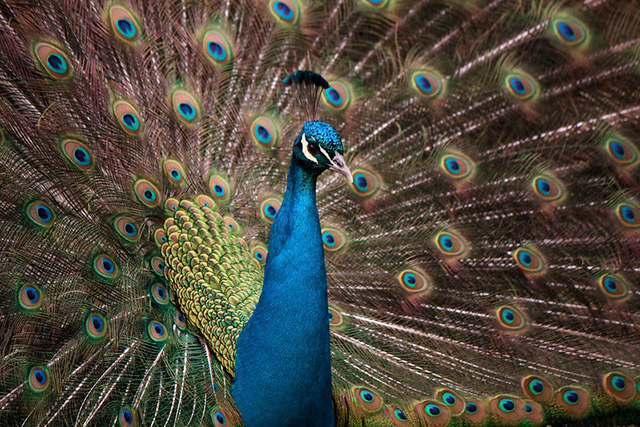 The Aspinall Foundation are the conservation charity behind Kent's next two animal parks, Howlett and Port Lympne, and are the world leaders in the breeding and protection of endangered animals. Howletts is home to over 390 animals, including the UK's largest herd of African elephants, Western lowland gorillas, black rhinos, Sumatran tigers, snow leopards and giant anteaters. The park is set in 90-acres of beautiful parkland which makes a visit to the park a full day experience with new species of animals to discover at every turn. A highlight of the park must be the two gorilla enclosures which allow you to see the gorillas close up as they interact and play. Equally exciting is the lemur enclosure in which you walk through the natural leafy site as the ring-tailed, crowned and red-bellied lemurs play in the branches above. For those who want to take your animal experience one step closer, there are various animal keeper and encounter experiences to choose from, all designed to raise money for the impressive conservation work that the Aspinall Foundation is so proud to be part of. Finally, swing like a monkey yourself on the Treetop Challenge, a high ropes course which is perfect to add an adrenaline rush to an already jam-packed day.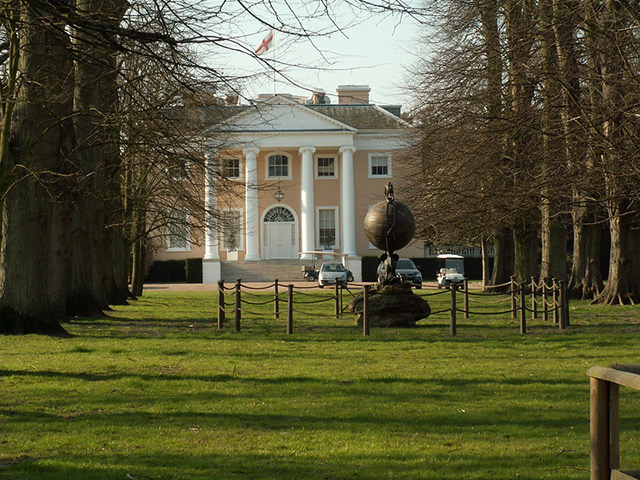 Lastly, Port Lympne provides a slightly different experience from the other animal parks in its role as a safari park. You can choose either to buy a walking route ticket to discover endangered animals along the wooded walkways, or upgrade for the full 600 acre safari experience via safari truck. Either way, you will be amazed by the number of different animals waiting to be discovered, including giraffe, rhinos, zebra, wildebeest, lions, tigers and Bactrian camels, to name but a few. Like Wingham there is also a Dinosaur Forest for you to enjoy, set within a beautiful ancient woodland. Round off the day at Port Lympne with a visit to its hotel bar or restaurant in which  you can relax in the decadent surroundings whilst taking in the views of the beautiful Kent countryside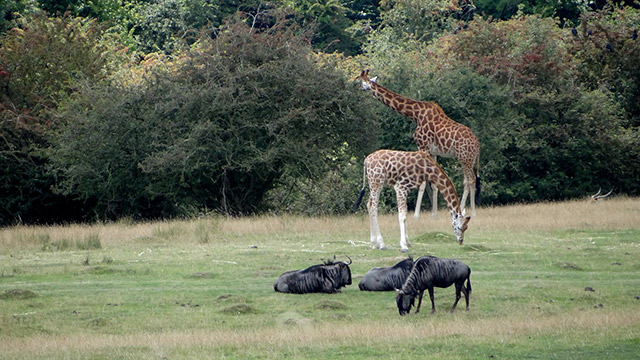 We are so lucky to have four incredible wildlife parks on our doorstep, each with their own unique style but perfect for anyone who loves animals.