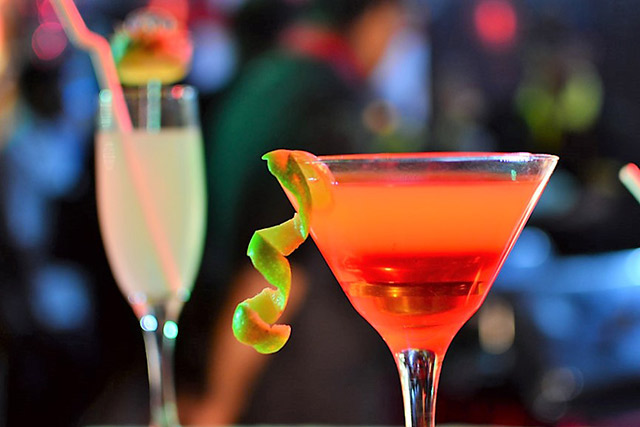 Our 7 favourite places to go for after dinner drinks in Canterbury
Canterbury boasts an eclectic mix of venues for after dinner drinks.  Whether you wish to relax in a beer garden of a traditional pub, sip cocktails in a swanky bar, or soak up the city's history in a traditional tavern, there is something to whet the appetite for all.
The Old Buttermarket, which is situated just outside the grounds of Canterbury Cathedral, is steeped in history and intrigue.  It is said that the pub was once connected by secret tunnels to the cathedral, and flint pieces found in its cellars suggest it stands on Roman ruins. This traditional pub is known for its real ales and there is both inside and outside seating for you to enjoy the historical surroundings.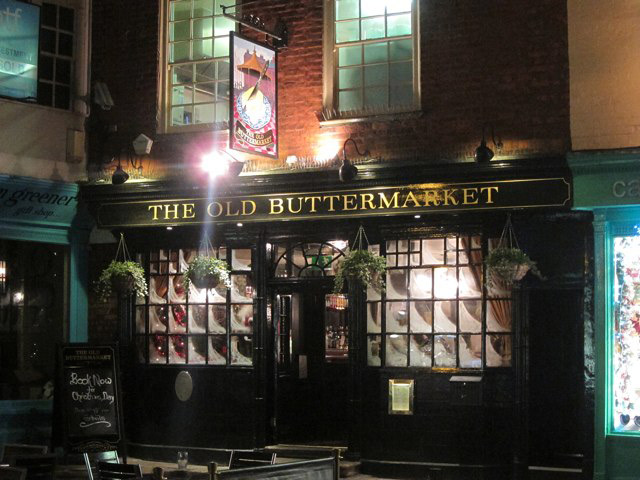 If you fancy a bar with a difference, why not head to Houdinis' Magic Bar on St Peter's Street (open Wednesdays to Sundays).  The intimate setting is perfect for close up magic which is performed both at your table and during set shows, and the quirky magic-themed decor creates the ultimate immersive experience.   It is no surprise that Houdini's was awarded the 2020 Nightlife Venue of the year and it is perfect for an evening of entertainment and mystery!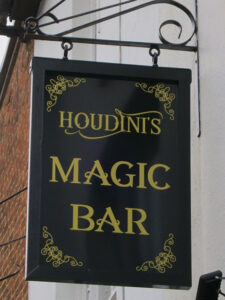 There are a large number of cocktail bars in Canterbury if you fancy a more luxurious after dinner drinking experience. The Pound is set within England's largest surviving medieval gateway and was once the town gaol and police station.  This atmospheric venue is a bustling and lively bar which also boasts a riverside terrace for those balmy Canterbury evenings.  The Pound serves a spectacular range of handmade cocktails, wine, beer, cider, ale and spirits, using ingredients from the local area. 
Alternatively, make your way to The Abode on the High Street, is a haven from the hustle and bustle of city life and encourages a more relaxing experience in the sophisticated surroundings of its champagne bar. Watch mixologists handcraft your cocktails whilst listening to live piano music as the perfect end to your evening out in Canterbury.  Finally, there is Alberrys Wine Bar on St Margaret's street, which boasts the largest and best range of rums this side of the Caribbean! Also known for its spectacular cocktails, Alberrys has an extensive wine list which is bound to satisfy even the most discerning connoisseur.
For those who wish to explore a more traditional pub, there are an abundance to choose from.  The Lady Luck which is situated centrally in Canterbury on St Peter's Street is a rock and roll bar with music at its heart.  Choose a song on the juke box or listen to the live bands which are The Lady Luck hosted throughout the year.  Even the bar itself is decorated with band stickers and film posters, so it really is a music lover's paradise.  Alternatively, head to The Parrot on Church Lane.  This is reportedly one of the oldest pubs in the City, having been built in the 1300s, and it has many historical features such as exposed wooden beams and open fireplaces.  The pub serves many real ales and has a lovely courtyard beer garden which acts as a sun trap in the warmer months.  Finally, why not check out the Unicorn Inn on St Dunstan's Street.  This charming CAMRA pub is perfect in the winter with its log burning fire and cosy rooms.  It also has a garden for you to sip your real ales or wine in peace, feeling more like a village pub than a city centre bar.
Whatever you choose from Canterbury's many hidden gems, there is a drinking venue for everyone's tastes!
Book your accommodation direct with us for the best service and prices.